Notice Boards for Store and School Display Important Messages
---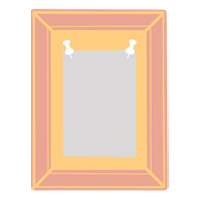 What better way to distribute information than with notice boards? Used in classrooms, libraries, train stations, and other high traffic areas like hallways, these bulletin boards are the go-to tools for displaying messages. Announce blood drives, polling information, flu shots, parties, conferences and all manner of events. Notice boards come in many iterations to fit in with virtually any environment. Perhaps you use a markerboard for the bar displaying drink specials, or an educator pinning up sports schedules at school. These notice boards, also called memo boards, are a common communication tool. Available here are a few types that roughly fall into two categories. Our exterior-rated bulletin displays feature enclosed tackboards that lock as well as cabinets with magnetic surfaces for attaching menus and such. The other category offers illuminated markerboards that feature some dazzling LED light effects.
What are the most common applications for these message boards?
Eateries: Use notice boards for food menus that detail specials of the day or seasonal favorites. If French Onion is the soup of the day, patrons will never need to ask the question, "What's the soup today?"
Stadiums: Direct people in and out of sporting or concert arenas with a secure, locking memo board that houses important logistical information.
Medical facilities: People don't take advantage of flu shots as often as they should because not everyone sees the newspaper. A cork message board placed at a flu shot location solves the problem in a snap!
Schools: There are a lot of announcements at school, and that's where you want all teachers and students to be informed. Designate a tamper-free cork board for the important stuff, tell people to visit the centralized memo display twice a day, and everyone is in the know.
Let's take a closer look at these bulletin boards. The models designed for outdoor use come with a plethora of features. Water resistance obviously is a top priority. The last thing anyone wants is for moisture to creep inside which not only fogs up the interior but also damages your postings. This problem is solved with an internal gasket located where the door closes into the cabinet, effectively making a tight seal. All doors feature locks for tamper-free performance. Inside, you have your choice of a traditional corkboard surface or a metal surface that accepts magnets. You can post your notices or menus with traditional pushpins or use the included magnets. A few models come with customizable headers. These add a personalized touch to your display and lets people know the name of your restaurant, school, or church.
On the other side of the spectrum, write-on displays pack a colorful punch inside any interior. There's no mistaking one of these displays thanks to their vivid illumination that can change your blah handwritten messages into something fancy. These are available in countertop and wall hanging styles and are good choices for bars and restaurants. Is your night club a little too dark for a standard chalkboard to display drink specials? An illuminated markerboard will fix that. But more importantly you will need the proper tools for that budding artist about to create something memorable. Markers. These message boards require use of the wet erase variety, as opposed to dry erase. They behave in the same way but when it comes time to update your list, a wet towel with some glass cleaner is required to remove the markings (or work of art depending).
From indoors to out, these bulletin displays make it easy to share information with the general public. Even better yet, all models are stocked for same day shipping. Order before 2pm EST and your item ships out that day.